28.10.22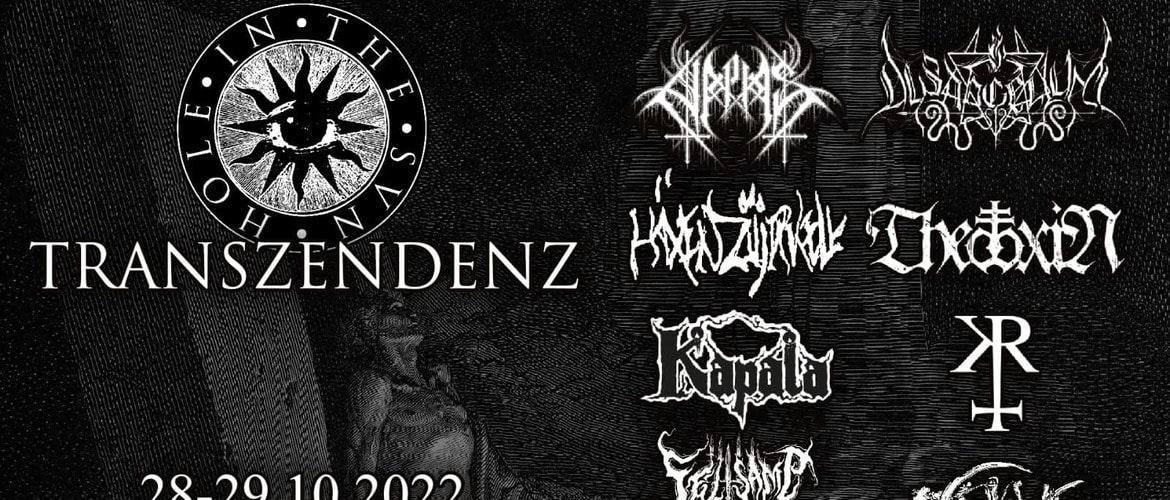 Tickets für
Hole In The Svn: Transzendenz

Freitag 28.10.22 in Kassel, Goldgrube
Tickets – Hole In The Svn: Transzendenz
Kassel
---
Informationen
Hole In The Svn präsentieren die fünfte Ausgabe ihrer kontinuierlich in Kassel stattfindenden Underground Konzertreihe!

Hole In The Svn: Transzendenz beinhaltet erneut 8 Bands, die sich auf unterschiedliche Art und Weise mit dem Okkulten, dem Mystischen und Mythischen beschäftigen:
Freitag:
Ψ - Halphas
https://halphas.bandcamp.com/
Ψ - Häxenzijrkell
https://haexenzijrkell.bandcamp.com/
Ψ - Kapala
https://kapalablackmetal.bandcamp.com/
Ψ - Seltsame Erden
https://seltsame-erden.de/
‡ Wie immer sorgen wir für hervorragenden Sound und Licht, für den wir mittlerweile bekannt sind.
‡ Die Bühne und der Veranstaltungsort werden von Occult Sabbath umgebaut und ausgestattet.
‡ Neben dem Bandmerch findet ihr neue und einzigartige Merch-Artikel von Hole In The Svn, die exklusiv für diese Veranstaltung hergestellt wurden.
‡ Die glorreiche und berüchtigte Aftershow-Party von Hole In The Svn dauert bis zum Morgengrauen.