02.03.23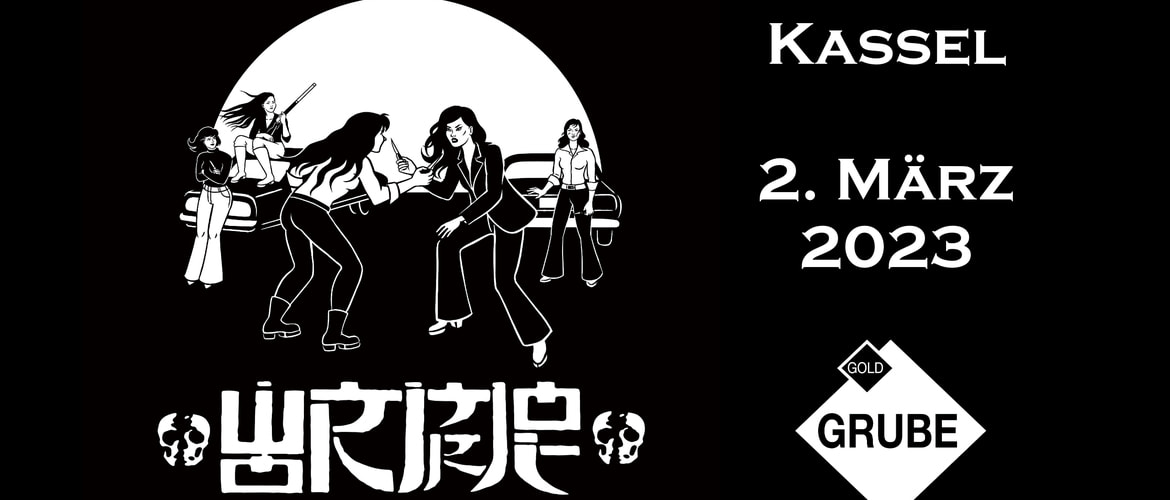 Tickets für
WORMROT

+LIES +CELEBRATE HATE 02.03.23 in Kassel, Goldgrube
---
Informationen
WORMROT
RETURNS TO EUROPE IN 2023.
In support of their latest album HISS, WORMROT will embark on an extensive 2-months tour with Gabriel Dubko of IMPLORE filling in as vocalist.

"We can't wait to get back on the road. It'll definitely be a new and interesting dynamic with Gabriel on board. Our shows will be as explosive as before, that I promise." - Rasyid Juraimi
https://www.facebook.com/wormrot
Special Guests Update:
LIES
-Hardcore from Netherlands-
These heavy weights dropped a new EP "Rebirth" last May and reached over
100.000 plays in no time. Their are known for their live presence which
is really good.

For fans of: Terror, Worst Doubt, All Out War, Hatebreed, Merauder or
Born From Pain.

LIES! has been featured by No Echo the no. 1 hardcore reference. They
supported all NYHC legends, Hatebreed and Nasty. They do the bigger
festivals like Pitfest one of the biggest Dutch metal/hc festivals in
2023. A full European tour and festival tour is in the works.
Band website: https://www.lieshardcore.com/
Spotify music: http://tiny.cc/lies-tracks
Latest track on Youtube: https://www.youtube.com/watch?v=jsZJ7DI1i1A
CELEBRATE HATE
CELEBRATE HATE aus dem Raum Kassel/Göttingen spielen dreckigen und geradlinigen Death/Thrash Metal mit Versatzstücken aus Grindcore und Crustcore samt gemeinen, kritischen Texten über die interessanten Zeiten, in denen wir leben. Mittlerweile zum Trio mit mehr Druck am Bass mutiert, regieren die akustische Keule, Höhlenmenschenriffs, Blastbeats und stumpfer Groove. Es lebe der Nordhessisch Noise Terror!
https://celebratehate.bandcamp.com/
http://de-de.facebook.com/pages/Celebrate-Hate/216742128361426