01.02.24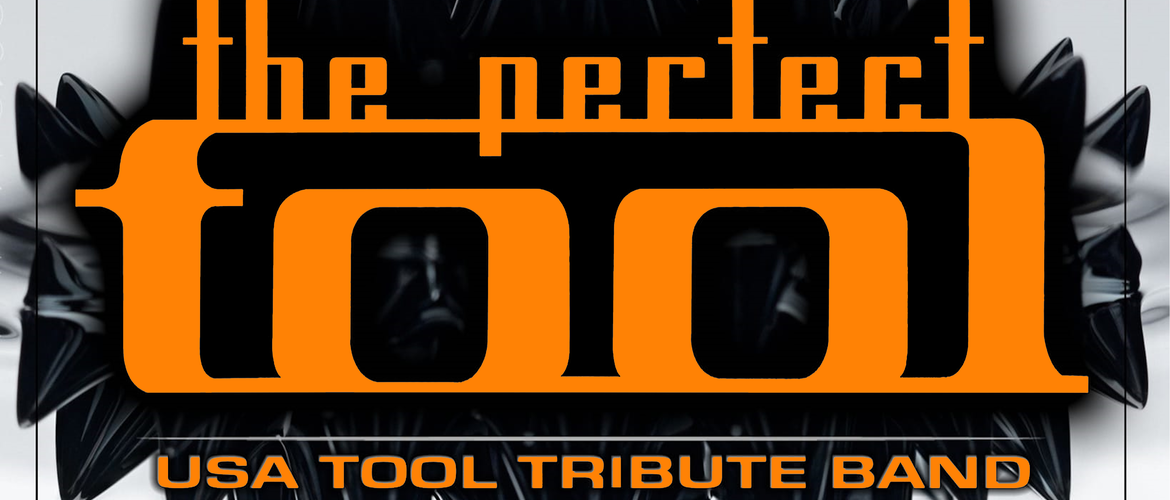 Tickets für
THE PERFECT TOOL

-USA TOOL TRIBUTE BAND- 01.02.24 in Kassel, Goldgrube
Tickets – THE PERFECT TOOL
Kassel
---
Informationen
🔥 THE PERFECT TOOL 🔥
-USA TOOL TRIBUTE BAND-
The Perfect TOOL" sind die weltweit etablierteste TOOL-Tribute-Show aus den USA, die mit spektakulären Projektionen, Lasern und bergigem Sound die Fans von TOOL begeistern.
Seit vielen Jahren touren sie erfolgreich durch Europa, spielten u.a. 2022 beim GRASPOP, headlineten div. Europäischen Festivals zwischen 1000 und 8.000 Zuschauern.
The Perfect TOOL jetten nun aus den USA zurück. Dieses Mal spielt die Band eine sorgfältig ausgewählte Setlist mit Songs von ALLEN TOOL-Alben und epischen Songs vom neuen, bereits klassischen "Fear Innoculum" sowie all den üblichen monströsen TOOL-Favoriten, die die Fans hören wollen.
Mit ihrer größten und visuell beeindruckendsten Show und der Rückkehr des energiegeladenen und unheimlichen Maynaresque "Spencer Fenimore" an den Vocals, macht das hohe Niveau der Produktion und die Authentizität dieses Event zu einem Ereignis, das TOOL-Fans nicht verpassen sollten.


https://theperfecttooltribute.com/
https://www.youtube.com/user/ToolTributeTpT
https://www.facebook.com/theperfecttool/
The Perfect Tool Press Quotes and Articles


https://zwaremetalen.com/liveverslagen/concertverslagen/the-perfect-tool-brengt-tool-tot-leven-in-zaal-goedleven

"It turned out to be a sold-out show in Oostakker...musically, The Perfect Tool is rock
solid. Close your eyes and you will hear little difference"
..."it was up to Spencer to live up to Maynard James Keenan. In which he succeeded
perfectly, I don't think anyone was left hungry after this performance"

https://neushoorn.nl/2023/02/03/the-perfect-tool-magazine/

"The band is one of the best Tool-tribute acts in the world, partly because of the
spectacular show that the band puts on, including visuals...."
"...a real Tool experience that comes awfully close to a real Tool concert..."


https://www.musiczine.net/nl/concerts/item/89556-the-perfect-tool-je-doet-het-goed-of-je-blijft-ervan-af.html


"...when 'The Grudge' exploded and Spencer Fenimore's vocal cords screamed like crazy,
I knew it was really good. From this moment on I let go of everything and they had me
completely with them..."
"...we got another magisterial "Third Eye" and "Lateralus" on our plate and again I not
only enjoyed the music, but also the accompanying visuals. With "Sober" as closing it
became one big party and afterwards I only noticed satisfied faces when leaving the
room..."


https://rockblogbluesspot.com/2023/02/27/the-perfect-tool-am-25-02-2023-im-vortex-siegen/


"The Perfect Tool already have their audience firmly in their grip with their opener 'The
Grudge' and don't let it go during the following two hours"
"...the sound comes incredibly close to the legendary original."

"Conclusion: The pieces fit, from start to finish, from beginning to end."
"awesome! technically great, the real deal..."
Bradley Jay, WBCN / WBZ radio , Boston, US

"They sound f***ing amazing! "
Jason Steinberg, WBAB radio NY, US