03.02.24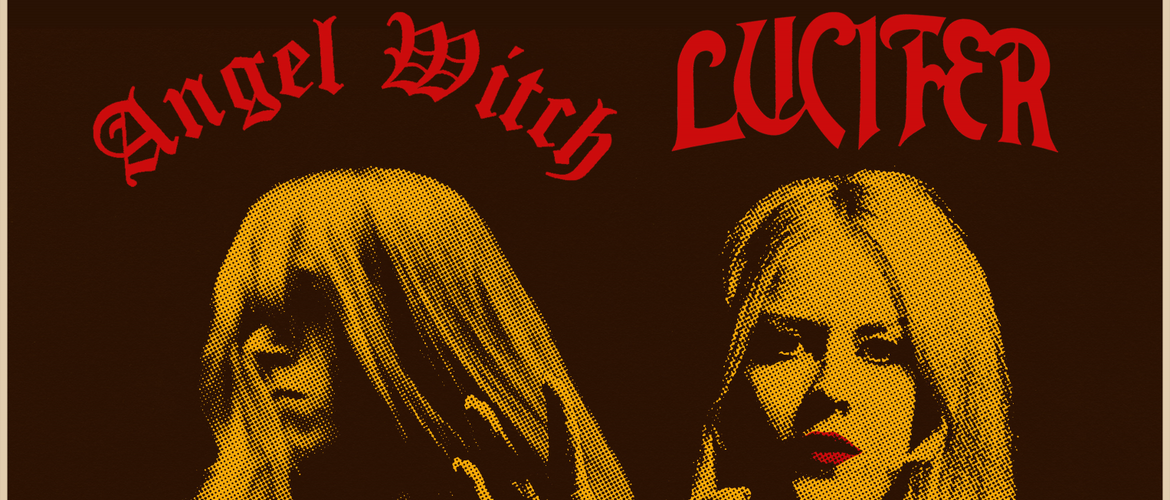 Tickets für
LUCIFER + ANGELWITCH + THE NIGHT ETERNAL

"The Satanic Panic" European Tour 2024 03.02.24 in Kassel, Goldgrube
Tickets – LUCIFER + ANGELWITCH + THE NIGHT ETERNAL
Kassel
---
Informationen
"The Satanic Panic" European Tour 2024
🔥 LUCIFER
-𝐇𝐞𝐚𝐯𝐲 𝐑𝐨𝐜𝐤 𝐌𝐞𝐠𝐚𝐥𝐢𝐭𝐡 - 𝐄𝐬𝐭. 𝟐𝟎𝟏𝟒 𝐁𝐞𝐫𝐥𝐢𝐧/𝐒𝐭𝐨𝐜𝐤𝐡𝐨𝐥𝐦-

Quote - Lucifer:
"Approaching our US run, we are immensely excited to announce that we are bringing LUCIFER's SATANIC PANIC TOUR now also to Europe in February. Joining us again will be our deliciously evil friends NWOBHM icons ANGEL WITCH.
Opening all nights will be THE NIGHT ETERNAL with their diabolical German Heavy Metal. Don't miss this wild ride!"
https://www.facebook.com/luciferofficial
https://linktr.ee/LuciferTheBand
🔥 ANGELWITCH
Quote - Angel Witch:
Lucifer are a band who have long had a connection to Angel Witch, but we've yet to actually play together. So, needless to say, we're are excited to jump back in the van to join them for a few days and crank out some old favorites for the first time on the road since "the before times".
https://www.facebook.com/angelwitchofficial
🔥 THE NIGHT ETERNAL
Quote - The Night Eternal:
"We're excited to announce that in early February 2024, The Night Eternal will be hitting the road on the 'Satanic Panic' tour, joining forces with the legendary bands Angel Witch and LUCIFER. Brace yourselves for an unforgettable musical journey into the darkness. We can't wait to share this experience with you!"
https://www.facebook.com/thenighteternal